Maine: 3 Sentenced In $9M Marijuana-growing Operation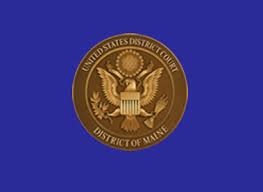 By Derrick Stanley
Hemp News
Three men convicted of a marijuana-growing operation that produced one of the biggest marijuana seizures in Maine history were sentenced Thursday.
A judge in the U.S. District Court in Bangor imposed sentences of more than 14 years for Malcolm French, 54, of Enfield, and more than 12 years for Rodney Russell, 52, of South Thomaston for charges including manufacturing drugs and housing workers who were in the country illegally. Kendall Chase, 59, of Bradford, was sentenced to five years in prison for conspiracy.
"This was a truly remarkable operation," said Assistant U.S. Attorney Joel Casey, who described it as the largest marijuana-growing operation to be successfully prosecuted in Maine. The three men were convicted by a federal jury in January 2014.
The marijuana operation was hidden in the woods and bogs in rural Washington County at the nation's eastern tip. Drug agents found nearly 3,000 plants, some as tall as 8 feet, along with 40 pounds of processed marijuana, all valued at $9 million.
Special Agent Jonathan Richards of the Maine Drug Enforcement Agency said he'd never seen anything like it in his 37-year career in law enforcement.
There were two bunkhouses for workers and a building equipped with a kitchen and a shower with hot water, all powered by propane, Richards said. A swampy area provided a clearing for sunshine and an abundant supply of water for the plants, which grew in peat moss plots surrounded by wire, he said. There were seven connected buildings with propane heaters for storing and drying the plants, he said.
The site couldn't be reached by rough logging roads cut through the woods of Township 37, and locked gates required a 2-mile trek to reach the secluded operation.
"When they put this together, there was clearly a great deal of planning that went into it. They didn't all of a sudden start growing marijuana. They thought it out, planned the structures and used natural cover to keep it hidden," Richards said.
Thomas Hallett, lawyer for French, said the sentence was far less than what was originally sought by prosecutors but said it was still substantial, especially given society's changing attitudes about marijuana.
"Everybody is cognizant that marijuana has moved a significant step toward legalization in the last five years," he said afterward.
Casey said societal attitudes may be changing but the law has not. "People need to understand this is not the court of public opinion. This is a court of law. If people want to change the law, then there are ways in the representative form of government to do that," he said.