New Jersey: Child, 3, Tests Positive For Marijuana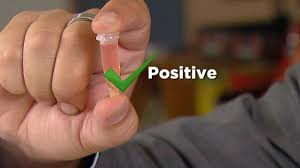 By Derrick Stanley
Hemp News
Paterson Police Director Jerry Speziale announced Saturday afternoon that police are investigating a report that a 3-year-old child tested positive for marijuana early Saturday morning.
Speziale said that police were met at 3 a.m. Saturday, December 31 by child protective services at St. Joseph's Regional Medical Center because "a 3-year-old had tested positive for marijuana."
"It is an unfortunate situation," Speziale said. "We don't know if it is because of contact or ingestion. We take these situations as serious."
He said the situation could lead to the child being removed from family. Information was limited according to Speziale. He was not sure if the child was male or female.
The Paterson Police Department is working to complete an offense report about the incident. The matter will be referred to the Passaic County Prosecutor's Office.