Florida: Medical Marijuana Company AltMed Allies With Canada's Vida Cannabis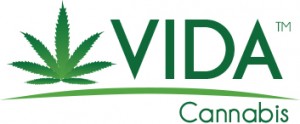 The Strategic Alliance will enable U.S.-based AltMed and Canada's Vida to collaborate on clinical research, quality assurance, and the cultivation of pharmaceutical-grade cannabis
AltMed, a Sarasota, Florida company which says it is "bringing pharmaceutical industry precision to the development and production of medical cannabis," has signed a Strategic Alliance Agreement with Canada's Vida Cannabis.
The two companies plan to collaborate on research, quality assurance, and technical expertise. They'll also pool business development know-how to capitalize on complimentary strengths in their respective markets.
"We're deeply impressed with the level of sophistication, and operational know-how designed into the Vida Cannabis team as they work toward building the most advanced medical marijuana facility in Canada," says David Wright, CEO of AltMed. "We have a parallel commitment to excellence in Florida, and we've identified vital complementary strengths and best practices that will guarantee that both of our companies excel."
Headed by former pharmaceutical executives, AltMed is focused on the science of medical cannabis. AltMed is forging skill-building alliances to lead in the delivery of effective, safe and well-tolerated alternative medicines. AltMed says its ultimate goal is to help people live better lives.
"With a strong team coupled with complimentary values and a focus on rigorous quality assurance and research, AltMed shares both our scientific DNA and our commitment to patients," says Greg Wilson CEO of Vida Cannabis.
Vida Cannabis has assembled production, quality control and research divisions to pursue its vision of becoming a cannabis products innovator. The company said it has worldwide connections to production expertise in established markets including the Netherlands.