Arizona: Legal-marijuana Advocates Urge Foes To Return Funding From Liquor Group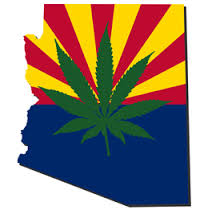 By Derrick Stanley
Hemp News
Marijuana legalization advocates in Arizona have asked a rival campaign to return $10,000 in funding from the local alcohol industry.
Carlos Alfonso, a spokesman for the Campaign to Regulate Marijuana Like Alcohol (CRMLA), told reporters Tuesday that Arizonans for Responsible Drug Policy (ARDP), an organization opposing marijuana legalization, should reject a contribution from a state liquor group.
Arizonans will vote on legalizing marijuana in the election this November. As of earlier this month, the CRMLA had raised nearly $1 million from local dispensaries to help finance its efforts, the Phoenix New Times reported.
After the New Times revealed that the Arizona Wine and Spirits Wholesale Association had donated $10,000 in April to the anti-marijuana group, advocates fighting to legalize marijuana for recreational use said the ARDP should return the money.
"They're hypocrites because they are trying to use alcohol profits to try and punish those adults that choose a less harmful substance," Mr. Alfonso told a local CBS News affiliate.
But anti-marijuana advocates say the source of the money should not matter.
"I'll take money from anyone who supports our position," ARDP chairman Seth Leibsohn told CBS. "Alcohol sales have increased with the legalization of marijuana elsewhere, not decreased. As I say, it's not in their financial self-interest, it's in the state's interest."
In 2014 Colorado became the first state in the country to establish a formal framework for retail marijuana sales for recreational use. The state collected about $70 million from weed taxes in fiscal 2014 and 2015 — compared to less than $42 million from alcohol sales during that same span, according to the Marijuana Policy Project.