Georgia: Atlanta Considers Eliminating Jail Time For Marijuana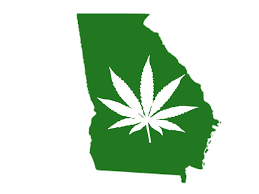 By Derrick Stanley
Hemp News
If the Atlanta City Council passes a bill under consideration, people caught with marijuana in Atlanta may not have to do jail time and pay a $1,000 fine.
The Atlanta City Council will consider legislation at April's meeting to lower fines for marijuana possession to $75 and eliminate any jail time. Under current law, people caught possessing marijuana face a fine of up to $1,000 and can receive up to six months in jail.
Advocates are pushing for the change, saying the move is necessary to address racial disparities in arrests for marijuana use.
92 percent of those arrested in Atlanta between 2014 and 2016 for possession were African American and 85 percent were male, according to the Racial Justice Action Center. An American Civil Liberties Union analysis of marijuana arrests between 2001 and 2010 found blacks were 3.73 times more likely to be arrested nationally for possession of the drug than whites.
City Councilman Michael Julian Bond said he was conflicted because he doesn't want to encourage drug use, but agreed that the penalties outweighed the violation. But he suggested that $75 may be too low a fine and that jail time could be warranted in some circumstances.
"For me this is an extremely complicated subject," said Bond, who said he has lost friends to drugs. "I believe as a policy body, we ought not to rush this.
Katrina Taylor Parks, deputy chief of staff for Mayor Kasim Reed, said she would seek to have a roundtable discussion with safety officials, such as judges and police, before the April 17 council meeting.