Australia: Ecofibre Sends 6 Tons Of Hemp Seed To USA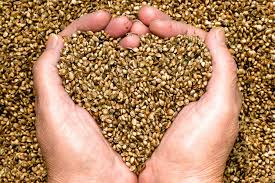 By Derrick Stanley
Hemp News
Ecofibre announced Thursday that 6 tons of certified Australian hemp seeds were safely shipped to the United States. The seeds have been distributed to selected farmers in Kentucky and Tennessee to enable the cultivation of 530 acres of commercial hemp production under the 2014 Federal farms Bill, section 7606.
Ecofibre is an Australian company that maintains one of the world's largest and most diverse seed banks of cannabis sativa germplasm.
Ecofibre Chairman Phil Warner said: "This is the third year we have sent certified seeds into Kentucky, scaling from 100 acres last year, and we are impressed with our crop performance so far. We have been researching and working on this opportunity for over 15 years and the USA has always been our target. Given the similarity in latitude and climates to Kentucky and Tennessee, our proprietary Australian cultivars are likely to continue to outperform European and Canadian varieties."
Once the contracted farmers from Kentucky and Tennessee harvest and process the hemp crops, Ecofibre will bring a range of high quality hemp-derived products to the consumer markets via its US subsidiary, United Life Science.
United Life Science Director, John Ryan, adds: "The domestic market for imported hemp-derived products has grown at a steady trajectory since 2003, mainly driven by the ever increasing health conscious consumer. We are thrilled to be able to offer consumers access to high quality, compliant and legal products grown by US farmers."