Vermont: Bernie Sanders Slams DEA For Not Reclassifying Marijuana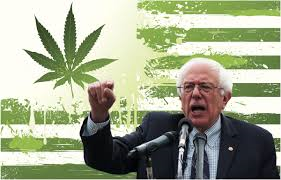 By Derrick Stanley
Hemp News
Bernie Sanders responded to the Drug Enforcement Administration's decision not to reclassify marijuana on Thursday, taking to Twitter to make it clear that he was dissatisfied.
The tweet reads:
"People can argue about the pluses and minuses of marijuana, but everyone knows it's not a killer drug like heroin. https://twitter.com/USATODAY/status/763727086573920256 …"
Sanders introduced legislation last November while seeking the Democratic nomination for president that would entirely de-schedule marijuana or remove it from the Controlled Substances Act, decriminalizing it at the federal level. His legislation is modeled after a bill introduced in 2013 by Rep. Jared Polos (D-Colo.) and would allow states to decide how to regulate marijuana.