Colorado: Teen Marijuana Use Dips After Legalization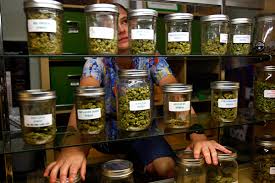 By Derrick Stanley
Hemp News
A new survey released Monday showed that marijuana consumption by Colorado high school students has dipped slightly since the state first permitted recreational use by adults.
The biannual poll by the Colorado Department of Public Health and Environment also showed the percentage of teens using marijuana in Colorado was lower than the national average among the age group.
Of the Colorado high school students surveyed in 2015, 21.2 percent had used marijuana during the preceding 30 days, down from 22 percent in 2011, the year before voters approved recreational use for adults over 21.
The rate of pot use by teens nationwide is slightly higher at 21.7 percent, the study showed.
"The survey shows marijuana use has not increased since legalization, with four of five high school students continuing to say they don't use marijuana, even occasionally," the department said in a statement.
The department works with the University of Colorado and a citizens advisory committee to conduct the voluntary survey every two years. Approximately 17,000 students responded to the poll.
Voters in Colorado and three other states - Washington, Oregon and Alaska - have approved recreational pot sales to adults in recent years, and Colorado was the first state to open retail marijuana shops in 2014. Six other states are considering similar proposals.
A pro-legalization advocacy group said the study shows that fears of widespread marijuana use by minors in states with legalized pot are unfounded.
"These statistics clearly debunk the theory that making marijuana legal for adults will result in more teen use," said Mason Tvert, spokesman for the Marijuana Policy Project.