Colorado: Weed Sales Set New Monthly Record At $117.4M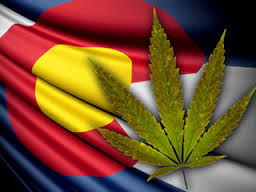 By Derrick Stanley
Hemp News
Colorado's monthly cannabis sales broke a record with their highest total yet: $117.4 million worth of flower, edibles, and concentrates sold in April 2016.
The state Department of Revenue reported that marijuana shops sold almost $76.6 million in recreational cannabis for April, significantly passing the previous high-water mark of $62.2 million for December 2015.
In comparison, recreational sales increased more than 80 percent from $42.4 million in April 2015. Medical marijuana sales for the month also were going strong at $40.8 million, which is a 22 percent increase from the previous month.
The record-setting sales also meant a healthy revenue payoff for the state. There are three different taxes on Colorado's recreational cannabis — the standard 2.9 percent state sales tax, a special 10 percent sales tax and a 15 percent excise tax on wholesale transfers, which is earmarked for school construction projects. The more than $5.5 million collected in excise tax is a monthly record from when recreational sales began in January 2014, and brings the yearly total to $16.7 million.