U.S.: DEA Ignores Science, Refuses To Reshedule Marijuana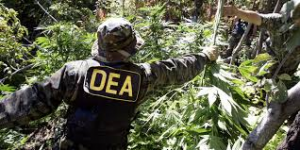 By Derrick Stanley
Hemp news
The Drug Enforcement Administration's much-anticipated decision on rescheduling marijuana came a bit early, late on Wednesday instead of Thursday as promised. Perhaps they were eager to reveal their plan -- to change nothing.
In spite of the fact that half of our 50 states in the U.S now recognize medical marijuana as a useful, beneficial substance for multitudes of people, the DEA will not reschedule the plant.
Contrary to the clear wishes of a majority of American citizens, as many recent polls have shown, the DEA will not reschedule this plant.
In total disregard of the recommendations and advice of scientists, doctors, and researchers, the DEA is not rescheduling marijuana.
It remains a Schedule I drug in the eyes of the federal government, a drug with no medical benefits and a high potential for abuse. Other Schedule I drugs include heroin and LSD. Cocaine, methamphetamines, and opioids are classified Schedule II because they have some accepted use in medication.
"This decision isn't based on danger," DEA chief Chuck Rosenberg told NPR. "This decision is based on whether marijuana, as determined by the FDA, is a safe and effective medicine, and it's not."
Clearly it's a decision not based on science or the wishes of the American public.