Massachusetts: Elizabeth Warren Joins Fellow Senators Asking For Update On Marijuana Classification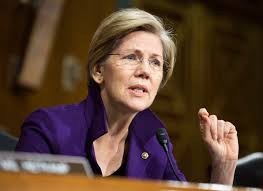 By Derrick Stanley
Hemp News
Sen. Elizabeth Warren has signed on to a letter asking the Drug Enforcement Agency and the U.S. Department of Justice for an update on their decision to reclassify marijuana at the federal level.
Currently, marijuana is classified as a "Schedule I" drug under the Controlled Substances Act. The classification is for "drugs with no currently accepted medical use and a high potential for abuse."
The DEA and other agencies earlier this year said they plan to release a determination in the first half of 2016 on re-scheduling marijuana.
"While we appreciate the DEA's willingness to maintain an open dialogue with our offices, we are concerned that 'the first half of 2016' is coming to a close and no rescheduling announcement has been made," the letter from Warren, D-Mass., and others said.
"We continue to believe that the rescheduling of marijuana and the resolution of other regulatory barriers to research is a time-sensitive matter that requires immediate action," the senators added.
In addition to Warren, the senators include Ed Markey, D-Mass.; Barbara Mikulski, D-Maryland; Barbara Boxer, D-California; Ron Wyden, D-Oregon; Jeff Merkley, D-Oregon; Kirsten Gillibrand, D-New York; and Cory Booker, D-New Jersey.
Twenty-five states have legalized medical marijuana. Marijuana is legal in the District of Columbia and four states: Oregon, Colorado, Washington and Alaska.
"The dissonance between these state laws and the drug's federal Schedule I status have wide-ranging implications for legitimate marijuana businesses including access to banking services, the ability to deduct business expenses from taxes, and access for veterans," the senators wrote. "The conflict between state laws for medical marijuana use and its CSA classification also has significant consequences for preclinical, clinical, and epidemiologic research."
The letter was dated June 23 and addressed to Attorney General Loretta Lynch and DEA Acting Administrator Chuck Rosenberg.
The letter asked for a briefing on the status of rescheduling no later than July 5, 2016.