Florida: Senator Wants State To Pay For Marijuana Research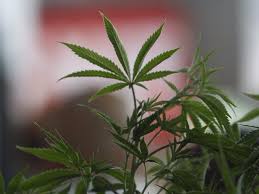 By Derrick Stanley
Hemp News
Marijuana is still classified by the federal government as a dangerous drug with no medicinal benefit, making research on the drug difficult. But a powerful state senator in Florida wants to change that.
Senator Bill Galvano said we need to know more and wants the state of Florida to pay for research.
"We are relying on anecdotal evidence," Galvano said. "We have a dearth of research from the feds for a variety of reasons, and it's important for us to understand both the benefits and potential hazards of this plant and drug as we go forward."
Galvano said he would send money to Moffitt Cancer Center at USF. Other universities, such as Florida A&M, may get some as well.
Legislation was expanded earlier this year to include legal medical marijuana for terminally ill patients and that expansion specifically allowed research in Florida universities.
"We have a product that has some medical relief that comes with it, so we'll be looking at what are the actual features of the plant that may be more medicinally important for the pharmaceutical industry," said Tim Moore, FAMU VP for research.