Georgia: House Approves Compromise To Expand Medical Marijuana Program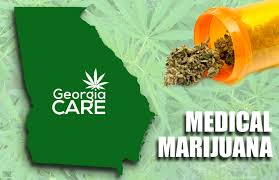 By Derrick Stanley
Hemp News
A compromise that would expand the list of disorders eligible for treatment with medical marijuana was overwhelmingly approved by Georgia House lawmakers Tuesday.
The chamber voted 167-4 to adopt senate Bill 16 after Senate lawmakers backed off a proposal to lower the THC level of the cannabis oil Georgia patients can legally use.
"This bill doesn't go as far as many of us like, it does add six more conditions," said state Rep. Allen Peake, (R-Macon) godfather of the state's medical marijuana program. "And it does allow many more Georgians to benefit from this law."
"I'm grateful we've moved the ball," Peake said. "We're not there yet. We still have a huge issue of, where do we access the product. And until we deal with that we're still going to be shortchanging our citizens in some respects."
Peake received a standing ovation from members of the House for his work on the measure after being introduced by Speaker Davis Ralston. Peake is a possible upcoming candidate for higher office.
Governor Nathan Deal is expected to sign the bill into law.