Georgia: House Passes Medical Marijuana Expansion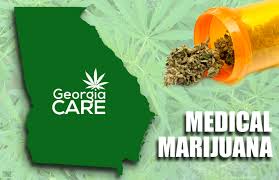 By Derrick Stanley
Hemp News
The Georgia House on Wednesday backed a broad expansion of the state's medical marijuana law.
House Bill 65, sponsored by state Rep. Allen Peake, R-Macon, would double the list of illnesses and conditions eligible for treatment with medical marijuana in Georgia to include AIDS, Alzheimer's disease, autism, autoimmune disease, epidermolysis bullosa, HIV, peripheral neuropathy and Tourette's syndrome.
The bill will remove a one-year residency requirement.
It will also allow people with registration cards from other states with similar low-THC cannabis oil laws to also possess the oil in Georgia.
Under Georgia's 2015 law, patients and, in the case of children, families who register with the state are allowed to possess up to 20 ounces of cannabis oil to treat severe forms of eight specific illnesses, including cancer, Parkinson's disease and epilepsy.
The oil can have no more than 5 percent THC (tetrahydrocannabinol), the component of marijuana that causes a "high."
Federal officials still consider the oil an illegal drug.