Illinois: Judge Rules Search Illegal In St. Charles Brothers Marijuana Case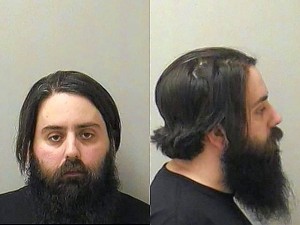 By Derrick Stanley
Hemp News
Members of an Illinois State Police special unit found marijuana and an indoor grow operation in a St. Charles home in December 2015 after responding to an anonymous tip.
A judge has ruled, however, that the seized contraband cannot be used in the case against Derek Sutcliffe, 31, and his brother Joseph W. Sutcliffe, 27. Kane County judge Linda Abrahamson ruled Wednesday to suppress evidence in the case, because the search violated the Fourth Amendment protection against unreasonable search and seizure, she said.
"It was a very thorough ruling, well thought out and she followed the law," defense attorney Kathleen Colton said of the ruling by Abrahamson.
Abrahamson ruled members of the North Central Narcotics Task Force, a unit of the state police, did not have permission from a woman who answered the door to go beyond the foyer at the home on of Denker Road in St. Charles.
She also ruled officers did not have cause to perform a protective sweep of the home in which they saw a backpack of marijuana in a closet and later used that information to get the warrant.
The officers showed up at the home on December 8, saying that they were investigating a supposed indoor marijuana growing operation. The woman that greeted them at the door invited them in because it was cold, and they followed her into the house to Joseph Sutcliffe's bedroom, where he was playing a video game.
Police proceeded to question Joseph Sutcliffe until his brother came home, called a lawyer, and said no to a search.
The police officers said they would get a search warrant anyway, and the Sutcliffes and the woman could not stay at the home until it had been searched.
They then conducted a protective sweep to ensure no one else was at the home, according to testimony.
"The arrest and danger to the police has to be there and (the judge) found neither of those were present (for a protective sweep)," Colton said. "If you excised the illegal information from the (police) affidavit, it was insufficient for the search warrant to stand."
Derek Sutcliffe faces charges of possession of up to 2,000 grams of marijuana and growing up to 50 plants. Joseph is charged with possession of up to 500 grams of marijuana and a controlled substance. All charges are felonies.
The Sutcliffes are free on bond and due in court Aug. 10 at which time the charges could be dismissed if prosecutors don't appeal.