Israel: Cabinet Makes Move To Decriminalize Recreational Marijuana Use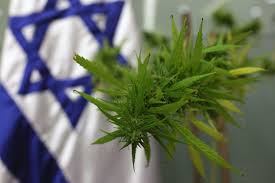 By Derrick Stanley
Hemp News
The Israeli cabinet took a major step toward decriminalizing recreational marijuana use on Sunday, approving a plan that would impose fines rather than criminal penalties on those caught using the drug in public.
Growing and selling marijuana, widely used here both recreationally and medicinally, would remain illegal.
"On the one hand, we are opening ourselves up to the future," Prime Minister Benjamin Netanyahu told the cabinet. "On the other hand, we understand the dangers and will try to balance the two."
The decision must still be approved by Israels' Parliament, the Knesset.
Prior to Sunday, people charged with marijuana use could face heavy fines and even incarceration. Under the new rules, people caught using marijuana publicly a first time would face a fine of about $270 rather than criminal charges. Charges would increase with repeated offenses, with criminal charges filed after a fourth offense.
The new rules were drafted by Gilad Erdan, the public security minister. "The government's approval is an important step on the way to implement the new policy, which will emphasize public information and treatment instead of criminal enforcement," he said after the cabinet's decision on Sunday.
"This step, although not legitimizing use, is due to reduce the negative perception of the plant as 'immoral' or 'criminal,' increasing openness to its outstanding medicinal and wellness properties," Saul Kaye, a pharmacist and the fund's chief executive, said in a statement. "The decision will significantly increase entrepreneurship and investment into cannabis in Israel."