West Indies: Jamaica, Formerly Opposed To Marijuana, Now Wants To Cash In On It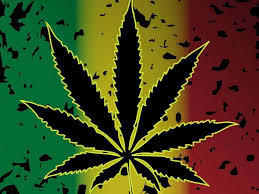 By Derrick Stanley
Hemp News
Jamaica has long been considered the land of ganja, but has worked hard to fight that reputation.
Despite strict drug laws and spending millions on public education to diminish its image as a pot mecca, its role as a major supplier of illegal weed to the United States and its international image led by the likes of Bob Marley have been impossible to overcome.
After watching states like Colorado and California generate billions of dollars from marijuana, Jamaica has decided to accept the plant and is looking to promote "wellness tourism", having legalized medical marijuana. The nation also decriminalized the possession of small amounts of pot just last year.
A recent conference at a luxury hotel in Montego Bay attracted government leaders, Rastafarian leaders, business leaders, and pot farmers.
Rastafarian leader First Man kicked off the conference with a speech on the global benefits of marijuana.
"We are talking about a plant that bridges the gap between all of our relationships," First Man, barefoot with a Rasta scarf around his neck, said to a packed room. "Our planet needs this relationship to happen."
First Man was speaking at the first CanEx conference, a gathering of government and local leaders trying to figure out just how the country can most effectively make this turn-around, without neglecting international law.
The United Nations convention on drugs requires nations to limit the production, trade, use and possession of drugs, meaning that outright federal legalization is illegal.
But with the United States Canada, and Mexico edging toward permitting the drug's use, Jamaica wants in, too.
"In the past, the United States really left no room for maneuver," said Mark Golding, the former minister of justice who developed the legislation to permit medical marijuana production in Jamaica. "But with the Obama administration creating an opportunity for states to do what they wanted to, it created a window for all of us."
"Where the real market is, and where the real money is, remains to be seen," he added. "We are all just preparing for it."