Arizona: Jim McMahon Appears In Ad For Marijuana Legalization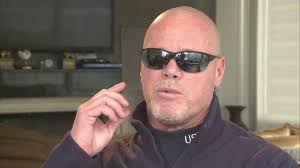 By Derrick Stanley
Hemp News
Former Chicago Bears quarterback Jim McMahon has appeared in a political advertisement supporting legalizing marijuana in Arizona.
McMahon currently lives in Scottsdale, and says he has used marijuana to treat severe headaches and other lingering effects from his days playing in the NFL.
"When I had my first injury, that's when I used my first painkiller and I was using them daily pretty much the rest of my career. It takes its toll; taking too many of those things," he says in the ad for Proposition 205. "Once I retired I got rid of those, I moved out here to Arizona, I got my medical card, I've been using marijuana ever since. Someone like me can afford to be a medical marijuana patient, but others aren't so lucky. Marijuana should be available to all adults who need it. I'm voting yes on Prop 205 and hope you will too."
McMahon's ad first appeared during the "Thursday Night Football" game between the Bears and Packers at Lambeau Field last night.
A recent poll of registered voters found 50 percent of them favored Prop 205. About 42 percent opposed it and 8 percent were undecided.