New York: Jim McMahon Thinks Marijuana Can Help Retired NFL Players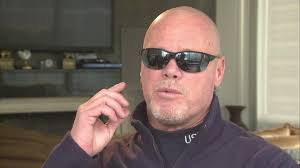 By Derrick Stanley
Hemp News
Jim McMahon, quarterback for the Super Bowl XX-winning Chicago Bears, had a career plagued with injuries and still suffers with several injuries in retirement. But he says he has found help for that suffering with marijuana.
McMahon was on a panel of former NFL players at the Cannabis World Congress and Business Expo in New York City, and he said there that NFL players need to get off opioid painkillers and instead use marijuana.
"There's so many uses to this plant," McMahon said, in an interview with the New York Daily News. "Hundreds of thousands of people are dying from [painkillers] and there's not one case of people dying from the hemp plant."
Former Giants defensive end Leonard Marshall agreed with McMahon.
"My quality of life has improved because of this," Marshall said.
NFL Commissioner Roger Goodell has said the league doesn't plan to change its marijuana policy, despite many former players — as well as at least one current player, Eugene Monroe — advocating for marijuana use.
"It's an NFL policy and we believe it's the correct policy, for now, in the best interest of our players and the long-term health of our players," Goodell said in February. "I don't foresee a change in that clearly in the short term."
American society is becoming more accepting of both medical and recreational marijuana use. Active players are not allowed to use it at present, but retired players can.