Tennessee: Loretta Lynn Admits To Trying Marijuana At 84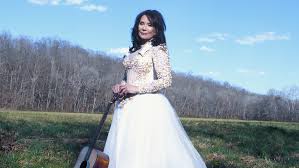 By Derrick Stanley
Hemp News
Loretta Lynn stood up for her pot-smoking friend Willie Nelson recently in an interview with People.
In addition, the legendary singer/songwriter admitted to trying marijuana herself for the first time at age 84.
"[Willie is] one of the greatest people in the whole world. I know he smokes pot, by my goodness, there's a lot [of] people doing a lot worse than smoking pot," Lynn said.
She said that she had tried marijuana for the first time a few months ago.
"I got glaucoma and they gave me one of these cigarettes. I took one smoke off of it and it hit me right here in the chest. I like to have died! Glaucoma is just going to have to take over."
Lynn was hospitalized in August after taking a fall, but she's not slowing down.
"They tell me to rest all the time," she said. "But I'm not tired!"