Louisiana: Governor Signs Medical Marijuana Measure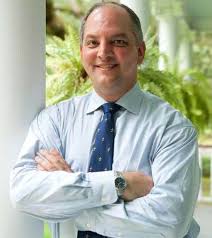 By Derrick Stanley
Hemp News
Louisiana Governor John Bel Edwards signed a bill Thursday to expand medical marijuana law in the state.
Medical marijuana has been legal in Louisiana for decades, but there has been no legal infrastructure for its production or distribution and it was limited to only three qualifying conditions.
The new law will allow people suffering from cancer, HIV/AIDS, wasting syndrome, seizure disorders and spasticity, Crohn's disease, muscular dystrophy, or multiple sclerosis to seek a doctor's "recommendation" for non-intoxicating cannabis oil treatment.
"This is one of those bills that I believe will have a positive impact on people who need it the most," Edwards said.
Critics are concerned that the expansion of medical marijuana could lead to the legalization of recreational marijuana.
Edwards said he's comfortable that the new law won't lead to that.
"We're not gonna have a slippery slope where it becomes a medicine recommended for every ailment out there," he said. "It's carefully crafted, but it's meaningful."