California: Lt. Gov. Gavin Newsom Asks Trump To Cooperate With State On Marijuana Regulation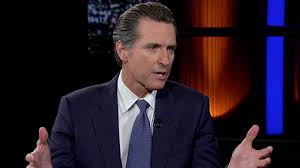 By Derrick Stanley
Hemp News
California Lt. Gov. Gavin Newsom sent a letter to President Trump on Friday asking him to not increase federal enforcement of laws against recreational marijuana use.
The letter was copied to Atty. Gen. Jeff Sessions, and follows yesterday's comments made by White House Press Secretary Sean Spicer, who told reporters, "I do believe that you'll see greater enforcement" against recreational-use marijuana.
"The war on marijuana has failed," Newsom wrote in the letter. "It did not, and will not, keep marijuana out of kids' hands."
"The government must not strip the legal and publicly supported industry of its business and hand it back to drug cartels and criminals," Newsom wrote to Trump. "Dealers don't card kids. I urge you and your administration to work in partnership with California and the other eight states that have legalized recreational marijuana for adult use in a way that will let us enforce our state laws that protect the public and our children, while targeting the bad actors."
Newsom was a leading supporter of Proposition 64, approved by voters last November, which made recreational marijuana use legal in California for adults 21 and over. The state plans to begin issuing licenses to growers and sellers early next year.
Newsom also had an issue with comments made by Spicer linking marijuana use to opioids.
"Unlike marijuana, opioids represent an addictive and harmful substance, and I would welcome your administration's focused efforts on tacking this particular public health crisis," he wrote.