England: Madonna's 16-year-old Son Arrested For Marijuana Possession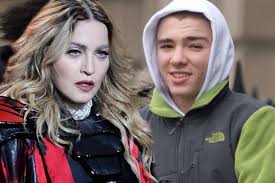 By Derrick Stanley
Hemp News
Madonna's son, Rocco Ritchie, was arrested for marijuana possession in London nearly two months ago, ET just confirmed.
The Metropolitan Police in London released a statement saying that Ritchie, 16, was detained by officers from the Camden police department on September 28th.
Ritchie was dealt with by Camden borough's Youth Offending Team at a North London police station before being released on bail.
Rocco has been in the middle of a long-running custody battle between Madonna, 58, and director father Guy Ritchie, 48. A judge allowed Madonna to dismiss her custody case in New York City and settle out of court in September.