Maine: Governor LePage Warns Against 'Deadly' Marijuana In Over-the-top Video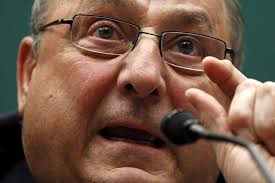 By Derrick Stanley
Hemp News
Maine Governor Paul LePage released a false and misleading video Thursday attempting to convince voters to vote "no" on "Question 1", the state's marijuana legalization referendum up for a vote on the upcoming ballot.
"Question 1 is not just bad for Maine, it can be deadly," LePage warns, before falsely claiming traffic fatalities have gone up in Colorado since the state legalized recreational pot.
He makes a claim that "people addicted to marijuana are three times more likely to be addicted to heroin." He predicts a future where children and pets die from accidentally consuming "marijuana snacks," and in which drug culture impinges on "schools, daycare centers and churches."
"They will smoke weed and sell pot at state fairs," he adds. "Businesses could not fire employees for using marijuana."
According to a recent report from the Drug Policy Alliance, marijuana has had no noticeable effect on traffic deaths in either Colorado or Washington.
And marijuana has been proven to reduce opioid deaths. In the 23 states where medical marijuana was legal in 2014, there were nearly 25 percent fewer deaths from opioid overdoses, according to a study published in JAMA Internal Medicine.
Maine State Rep. Diane Russell (D) of Portland believes the video could actually help the campaign for legalization.
"It is right out of 'The Boy Who Cried Wolf,'" Russell said. "If you keep telling lies or propaganda, eventually when you need them to hear the truth they are just not going to believe you."
"The magical thing he did is he took all the bullshit from the 1980s on and put it in one video," she added.