Maryland: Medical Marijuana Commission Awards Preliminary Dispensary Licenses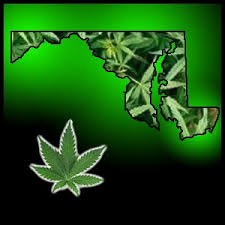 By Derrick Stanley
Hemp News
The Maryland Medical Cannabis Commission has received 882 dispensary license applications, and has awarded licenses to 102 dispensaries so far, a WBAL-TV report states. Officials also said they were in the process of hiring a diversity consultant to address the lack of diversity claims in the licensing process.
"The commission is in the process and plans to hire an expert consultant who specializes in minority business affairs to do a disparity evaluation and provide future guidance on minority business enterprise initiatives and make recommendations to the commission," Patrick Jameson, executive director of the commission, said in the report.
Members of the Black Legislative Caucus made allegations that the commission had "ignored race and ethnicity throughout the licensing process in clear contravention of its authorizing statute," which led to the decision to add a diversity consultant.
The agency has met with members of the Black Legislative Caucus and the Governor's Office of Minority Affairs to discuss the concerns of stakeholders.
Commissioner Paul Davies says the program has experienced delays, but only because of its early success.
"This program has had more applications that we are aware of than any other state in the country," he said.
The names of the dispensaries awarded preliminary licenses will be announced on Dec. 9.