Massachusetts: Baker-Walsh Anti-marijuana Group To Fight Pot Ballot Measure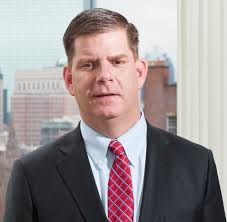 By Derrick Stanley
Hemp News
The Massachusetts anti-marijuana legalization committee headed by Gov. Charlie Baker, Boston Mayor Martin J. Walsh, and House Speaker Robert DeLeo today will publicly challenge backers of the legalization measure to acknowledge the high potency of the drugs it would legalize. They want backers to admit that the marijuana industry depends on these high-potency cannabis products to make a profit.
The Campaign for a Safe and Healthy Massachusetts alleges in a legal challenge, currently pending before the state's highest court, that the marijuana legalization measure is based on misleading information about the potency of the products it would legalize. They include edibles such as cupcakes and candy and other highly concentrated forms of marijuana. Opponents call some if these "cannabis crack" because of the high amounts of THC.
"People deserve to know that this ballot question would allow the industry to market and sell a drug that is much more potent than what existed even a generation ago," the committee said in a statement to the Herald. "It will also unlock the door for the sale of dangerous edible products that are a risk for accidental use by children."
While marijuana cigarettes from the 1970s had single-digit percentage levels of THC, most today have a content of 13 percent or higher, the suit states. Other products, the lawsuit claims, can have THC levels as high as 90 percent.
"People deserve to know what they are voting on, and the marijuana industry should acknowledge what it openly admits in Colorado – that its profits depend on high potency products," the committee said today.
The Supreme Judicial Court is set to hear arguments on the legal challenge on June 5.