Massachusetts: State Expects To Make $300M From Marijuana Sales Tax By 2020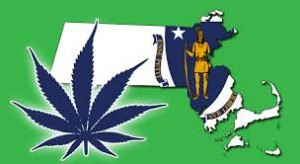 By Derrick Stanley
Hemp News
Recreational marijuana sales will start in Massachusetts in July 2018, but the state expects to collect as much as $172 million each year just from sales taxes.
The number was calculated by the Department of Revenue, which assumes marijuana will be taxed at a rate of 12 percent. A 3.75 percent excise tax is expected to be added to the state's 6.25 percent sales tax, and another 2 percent cities and towns can impose if they host a cannabis shop.
If the 12% total remains, Massachusetts would have the lowest marijuana tax rate of any state that has legalized recreational marijuana, except for Maine, where the tax rate is 10%.
Washington has the highest tax at 37%. Colorado has a 29% tax on marijuana, followed by Alaska at 25% and Oregon at 17 percent. Oregon municipalities can enact an additional tax of up to 3 percent with the approval of voters.
.