Massachusetts: Governor Signs Measure To Delay Opening Of Retail Pot Shops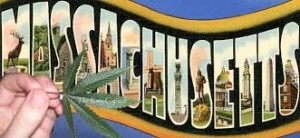 By Derrick Stanley
Hemp News
Massachusetts Governor Charlie Baker signed a measure Friday that delays the opening of marijuana retail outlets by six months in the state. Groups of protesters gathered outside the State House in protest of the move.
Retail dispensaries were supposed to be allowed to open in January 2018, but that won't happen.
The bill was proposed by lawmakers earlier this week. It will not affect the new laws on possession or growing at home, but the openings of retail pot shops will be delayed, as well as the deadline for regulations from the Cannabis Control Commission.
The Massachusetts Cannabis Reform Coalition reacted strongly to the governor's decision. In a statement, it said it was "appalled at this arrogant and cowardly move, whose effect will be to give the black market another six-month monopoly." It added that the delay would deprive Massachusetts "of the considerable revenue that it might generate in taxes from January to July."
Coalition members and supporters protested outside the State House Friday, urging Baker to not sign it.
"This bill, S2524, not only flies in the face of the will of the voters who voted for the January 2018 deadline, it shows contempt for the legislature itself," the coalition wrote online.
Baker was an opponent of marijuana legalization and attempted to block it from being included on the state's ballot.
A spokeswoman for the governor said Baker and Lt. Gov. Karyn Polito have made it clear they share "the Legislature's desire to thoroughly prepare for launching an entirely new industry distributing a controlled substance and is committed to adhering to the will of the voters by implementing the new law as effectively and responsibly as possible," according to a statement she gave to The Boston Globe.