Massachusetts: Legislature Delays New Legal Marijuana Law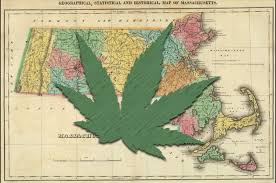 By Derrick Stanley
Hemp News
Several provisions of the new law that legalized recreational marijuana in Massachusetts were delayed for six months by the Legislature on Wednesday, angering backers of the measure approved by voters last month.
The bill was passed by both the House and Senate without a public hearing and without debate.
The ballot initiative making pot legal for adults over 21 took effect on December 15, and that does not change. The action taken by lawmakers yesterday will delay the opening of marijuana retail stores from the beginning of 2018 until the middle of that year.
For the moment, it's only legal to sell marijuana in Massachusetts to registered medical marijuana patients.
"The Legislature has a responsibility to implement the will of the voters while also protecting public health and public safety," said Senate President Stan Rosenberg.
A joint statement from Rosenberg and House Speaker Robert DeLeo said that delaying key deadlines for six months will give legislators more time to "improve" the current law by considering issues that were not included in the ballot question.
The group that sponsored the ballot measure, Yes On 4, said it was "very disappointed" in the Legislature's vote, noting it came with little advance notice or public input.
A spokeswoman for Republican Gov. Charlie Baker, who was a strong opponent of the ballot question, said Wednesday he would review the bill before deciding whether to sign it. Baker recently told reporters he would respect the will of voters but was open to delaying implementation of the law for a "reasonable time period."
Other deadlines would be set back six months, including the current March 1 deadline for state Treasurer Deb Goldberg to appoint a cannabis control commission to oversee the recreational marijuana market; a Sept. 15 deadline for the commission to approve detailed regulations; an Oct. 1 deadline for accepting applications for retail marijuana outlets, and the Jan. 1, 2018, deadline for licensing the first pot shops.
Voters in California, Maine, and Nevada approved measures to legalize marijuana last month, joining Alaska, Colorado, Oregon, and Washington where recreational marijuana had already been legalized.