Massachusetts: Legalization Campaign Has Raised $2.4 Million This Year, Seven Times More Than Opposition Campaign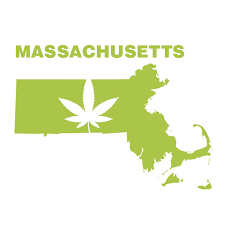 By Derrick Stanley
Hemp News
The campaign in support of legalizing marijuana for recreational use for adults over 21 in Massachusetts has raised over $2.4 million so far in 2016, according to data from the state.
The $2.4 million raised by Yes on 4 is almost seven times the amount the initiative's opposition campaign, the Campaign for a Safe and Healthy Massachusetts, has raised. This group, which is supported by Governor Charlie Baker and others, has only raised $360,000 so far this year.
The New Approach PAC has been the primary contributor to the Yes on 4 campaign, having donated $2.1 million of the $2.4 million raised.
The Yes on 4 campaign has spent nearly all the money donated, with only $22,500 still on-hand. Most of the money was spent on TV commercials, but the New Approach PAC is expected to make another large donation soon.
The Campaign for a Safe and Healthy Massachusetts has spent very little of their funding, still having $320,000 on-hand.
If Question 4 passes in November, adults 21 and over would be allowed to possess up to an ounce of pot. It would also allow the personal cultivation of up to six plants, and allow those in a private residence to possess up to ten ounces instead of just one.
November 8 is the day of the vote. Marijuana legalization is up for a vote the same day in Arizona, Maine, Nevada, and California .