Massachusetts: Senator Patricia Jehlen To Lead Committee On Marijuana Policy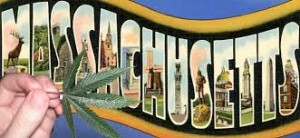 By Derrick Stanley
Hemp News
Massachusetts Senator Patricia Jehlen has officially been named as leader of the new Committee on Marijuana Policy, according to The Common Wealth Magazine. The lawmaker will be in charge of the Senate side of the state Congress, and charged with looking at how to 'revamp' the new marijuana law.
Senator Jason Lewis, Vice Chair of the committee, has been an opponent of marijuana legalization in Massachusetts. The Boston Globe reported that his concerns arise from being a father as well as a public official.
"I am opposed to the likely ballot question because this is the wrong time for Massachusetts to go down this road, and a commercial, profit-driven market is the wrong approach to take," Sen. Lewis said in the Boston Globe report.
The House Chair has not been named at this point, but the duo will handle issues such as taxes on retail sales of marijuana, the local control over dispensary locations, and the potency of edibles.
Nearly two million voted 'yes' to Question 4 on Election Day, making Massachusetts one of the first states on the East Coast to legalize, tax, and regulate marijuana for adult use.
Despite vigorous campaigning against marijuana legalization from Gov. Charlie Baker, Boston Mayor Marty Walsh, and House Speaker Robert DeLeo,