Massachusetts: Sen. Stan Rosenberg Wants To Raise Legal Marijuana Smoking Age To 25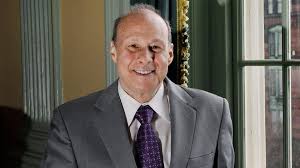 By Derrick Stanley
Hemp News
Massachusetts Senate President Stan Rosenberg, D-Amherst, said Tuesday that he would be interested in raising the legal smoking age for marijuana under state law to 25.
He did admit, however, that it was his idea alone, and that it would be hard to accomplish in the Legislature.
"I feel obligated to put it on the table and have it discussed even if the decision is to stick with 21," Rosenberg said.
In November, voters passed a measure to make marijuana use and possession legal for adults 21 and over. Although no retail stores are opening yet, pot will be legal to possess in the state on Thursday.
When asked by reporters why he favors the later age for legal pot use, he said that he has seen neurological studies indicating that the brain is not fully developed until age 25, and smoking large quantities of marijuana can affect brain development and have a lifelong impact.
He acknowledged the idea is only his personal opinion, and said "it's not going to be a popular proposal."