Michigan: Man Grew Over 1,000 Marijuana Plants In Neighbor's Yard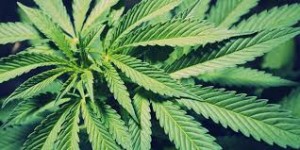 By Derrick Stanley
Hemp News
A Courtland, Mississippi man is behind bars after authorities discovered more than 1,000 marijuana plants inside a greenhouse behind his neighbor's house Tuesday morning.
The Panola County Sheriff's Department uncovered what it called a "sophisticated " marijuana operation while doing a welfare check on the elderly man who owns the house on McNeely Road.
They found the marijuana in a greenhouse near the woods, but said it was Kenneth John McMillan, 58, who was responsible for growing the weed.
"There was a canopy, plastic, pretty sophisticated," said Sheriff Dennis Darby.
Darby said McMillan was cooperative and admitted to growing the marijuana.
"He told us that he was teaching himself how to grow marijuana so he could move to Colorado," said Darby.
Authorities said it's likely the elderly homeowner had no clue what was going on at the back of his property.
"I think he (McMillan) had told him (the homeowner) he was planting some shrubs in there," said Darby.
McMillan has been charged with manufacturing marijuana.