U.S.: NFLPA Will Research Marijuana For Pain Management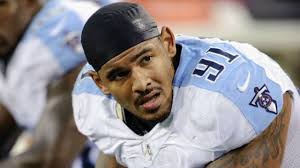 By Derrick Stanley
Hemp News
Derrick Morgan, outside linebacker for the Tennessee Titans, announced Friday that the NFL Players Association (NFLPA) will begin researching alternative pain methods like cannabis for pain treatment.
During a radio interview with Nashville's The Midday 180, Morgan said, "We have some things in the works with the NFLPA, getting some research going for players." Morgan explained that it wasn't anything "too clinical," however players were going to develop a committee to look at alternative treatments for managing pain.
Morgan has been vocal for some time about the need for more research into how cannabis can benefit NFL players. He and Eugene Monroe both urged the NFL to study medicinal cannabis to help players in the league over the summer.
Morgan did an interview with ESPN in July, where he called out the NFL. "I just take the NFL for their word: If they say that long-term health and player safety are top priorities of the league, then why aren't you looking into all the options for health care that are out there?" Morgan said, "It's definitely incumbent upon them to really delegate some time and some resources to look into it."
Morgan will continue to fight for professional athletes everywhere who are banned from using cannabis to treat their ailments.