U.S.: Senators And Congressmen Who Support Marijuana Legalization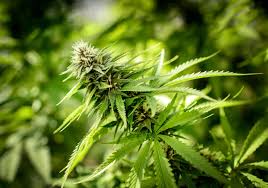 By Derrick Stanley
Hemp News
The National Organization for the Reform of Marijuana Laws (NORML) this week released its 2016 congressional scorecard on marijuana policy. Twenty U.S. representatives and two senators received an 'A' grade, indicating that "this member has publicly declared his/her support for the legalization and regulation of marijuana for adults," according to NORML.
But NORML goes on to point out that Congress lags far behind the public when it comes to support for marijuana reform. Four states plus D.C. have already legalized the recreational use of marijuana, and this fall voters in five more will decide whether to legalize recreatiional weed.
"It is apparent that voters' views regarding marijuana policy have evolved significantly over the past decades," said Paul Armentano, deputy director of NORML, in an email. "Yet, the positions of their federally elected officials have not progressed in a similar manner."
Of the 22 congressmen supporting full marijuana legalization only one, Rep. Dana Rohrabacher (R.-Calif.) is a Republican. Conversely, among the 32 most vocal opponents of marijuana reform only one, Sen. Tom Carper (D.-Del.) is a Democrat.
Here is the list of representatives and senators who support marijuana legalization:
Mike Honda (D.-Calif.)
Jared Huffman (D.-Calif.)
Barbara Lee (D.-Calif.)
Ted Lieu (D.-Calif.)
Zoe Lofgren (D.-Calif.)
Alan Lowenthal (D.-Calif.)
Dana Rohrabacher (R.-Calif.)
Eric Swalwell (D.-Calif.)
Ed Perlmutter (D.-Co.)
Jared Polis (D.-Co.)
Eleanor Holmes Norton (D.-D.C.)
Ruben Gallego (D.-Ill.)
Jan Schakowsky (D.-Ill.)
Chellie Pingree (D.-Maine)
Mike Capuano (D.-Mass.)
Jerrold Nadler (D.-N.Y.)
Earl Blumenauer (D.-Ore.)
Jeff Merkley (D.-Ore.)
Steve Cohen (D.-Tenn.)
Don Beyer (D.-Va.)
Bernie Sanders (I.-Vt.)
Mark Pocan (D.-Wis.)