Tennessee: Nashville To Consider Decriminalization Of Small Amounts Of Marijuana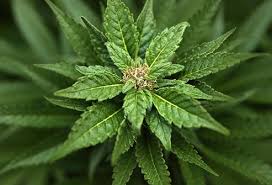 By Derrick Stanley
Hemp News
A newly filed ordinance is seeking to reduce the penalty for possession of small amounts of marijuana in Nashville.
The ordinance would make the penalty for possession or exchange of a half ounce of pot (14.175 grams) or less a civil penalty with a $50 fine. A court could have the option to suspend the civil penalty and instead mandate 10 hours of community service.
Under current Tennessee law, violators of this offence face a misdemeanor charge with up to a year in jail and a fine of $2,500.
If the Nashville ordinance is approved, a third offense will remain a felony, as required by state law.
"This would allow the police to just write a ticket," said Metro Councilman Dave Rosenberg, a self-described libertarian who is among those who have introduced the Nashville ordinance.
He said that someone who makes a mistake as a kid could be haunted their entire life because of the criminal offenses they face under the current marijuana law here.
"It's very unproductive," he said. "This has been an issue that has been moving nationwide from Florida to Washington as our society has come to understand that the most harmful effect of marijuana is marijuana laws."
"The whole thing here is, can we keep somebody from starting down the road of having a criminal record just for small possession where they're clearly not dealing?" council member Freddie O'Connell said. "If we look at our prison system, this is one of the greatest travesties, in my opinion, of criminal justice practice over the past generation."
Rosenberg said the ordinance is similar to several local measures approved recently in the state of Florida. One of those was in Tampa Bay, which passed an ordinance in March to make possession of three quarters of an ounce of marijuana punishable by a fine insead of criminal charges.