Tennessee: Nashville Marijuana Decriminalization Effort Advances In Metro Council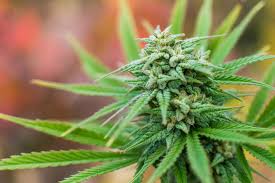 By Derrick Stanley
Hemp News
A proposal to reduce the charge for possession of small amounts of marijuana took a big step forward Tuesday.
The Metro Council advanced legislation on a second of three readings that would add Nashville to the ever-growing list of cities and states that have passed measures aimed at decriminalizing possession of small amounts of pot.
The ordinance would give police the option of reducing the penalty for people who knowingly possess a half-ounce of marijuana or less in Nashville to a $50 civil penalty or 10 hours of community service.
Currently, people caught with a half ounce of pot or less in Tennessee face a misdemeanor charge that is punishable up to one year in jail and a $2,500 fine.
"There's a large criminal justice reform conversation going on now and there's a large national conversation that is changing around this particular issue," said Green Hills-area Councilman Russ Pulley, a co-sponsor of the legislation, noting that multiple states have already legalized marijuana and several more will have referendum votes on the matter in November.
"This gets us involved in that conversation," he said.
The bill will now be considered for final approval on Sept. 20.