Nebraska: Marijuana Groups Already Petitioning For 2018 Ballot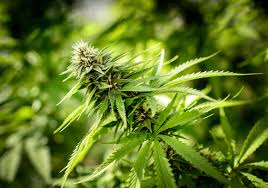 By Derrick Stanley
Hemp News
With 54 days left until November's election, a group of marijuana advocates pushing to eliminate Nebraska's penalties for those caught with small amounts of pot has already begun gathering signatures to put the issue before voters in 2018.
A second group seeking a broader constitutional amendment to legalize marijuana entirely has also filed 2018 petition language with the Nebraska Secretary of State's Office.
Volunteers started gathering signatures for the more limited proposal Aug. 5, targeting high-traffic areas and events such as last week's Omaha rally by Green Party presidential candidate Jill Stein.
"We're in Lincoln three times a week," said Mark Elworth Jr., a perennial candidate for elected office from Omaha who drew up the petition language and is leading the campaign.
Nebraska decriminalized marijuana in the 70s, but anyone caught with an ounce or less is still subject to a fine.
Elworth said the most significant consequence for people who are caught with pot, particularly teenagers, is the permanent record it creates.
"We're trying to protect people," he said. "Those minor possession tickets ... they can ruin people's lives."
Elworth says his petition is an "emergency" effort to put the issue before voters and possibly force state lawmakers to establish a formal medical or recreational marijuana program in Nebraska.
Four states and the District of Columbia have legalized recreational marijuana use in recent years, although pot remains prohibited under federal law. Voters in five more states — California, Arizona, Nevada, Maine and Massachusetts — will vote on legalization this November.
By starting his own petition early, Elworth hopes to avoid getting burned.
"You get two years," he said. "More time to get more signatures."
Elworth ran for governor as a Libertarian in 2014, and this year came in fourth place in a four-man primary to represent north Omaha's District 13 in the state Legislature.
"To me, it's all about getting ballot access," he said. "The choices are so bad out there in Nebraska."
"The lawmakers are really out of touch with what's going on in our society," Elworth said.