Nebraska: Medical Marijuana Petition Effort Delayed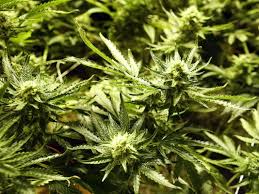 By Derrick Stanley
Hemp News
Nebraska groups seeking to get a medical marijuana question on the ballot in the state have decided to delay a petition drive because of the time and expense required.
Shelly Gillen, a medical marijuana advocate whose son Will might find help from the drug for his epileptic seizures, told the Lincoln Journal Star that backers are aiming now for a petition drive to force a 2018 vote.
"We just can't count on the Legislature," she said. "We've been doing this since Will was 11. He's now 14. So we've been through it three legislative sessions."
The governor and attorney general led in opposing a bill to allow medical marijuana that failed this spring.
State Sen. Tommy Garrett of Bellevue sponsored the bill. He estimates it would have cost $700,000 to nearly $1 million to pay for the petition drive and advertising.
"It required so darn much money to get something on the ballot," he said. "I really thought we had a great chance of getting it passed." He said he will continue trying to pass a bill if he is re-elected.
"It's going to be an uphill struggle," Garrett said. "We've got a whole bunch of new senators that we're going to have to convince."