Nevada: Senate Bill Would Allow Cities To License Public Consumption Of Marijuana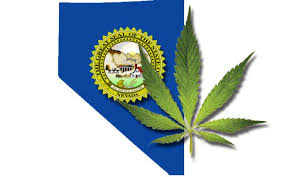 By Derrick Stanley
Hemp News
A bill being considered by the Nevada Senate would allow cities to license public consumption of marijuana.
Nevada Senate Bill 236, proposed by Senator Tick Segerblom, would legalize cannabis clubs and marijuana use at events in Nevada.
"If we're going to attract people to Nevada to use marijuana, which I think we are, then we need to find a place to use it," Segerblom said while speaking before the Senate Judiciary Committee on Thursday. "My concern is that given that fact, we're going to have lots of people come here to Nevada and want to purchase it, and then we're going to have to figure out where they can use it, or if they don't have a place for them to use it. Then, they're going to be walking up and down the strip or walking in downtown Reno, which I don't think any of us want that."
Currently, Nevadans can only use marijuana in their homes per state law. Many tourists stay in hotels, but because it's still illegal under federal law, marijuana is not allowed in any building where gambling takes place.
When asked about the federal government and their policies on marijuana at the recent MJ Biz Con in Las Vegas, Senator Segerblom answered by saying, "We protect state rights. They aren't going to tell us what to do."