New Jersey: Gov. Chris Christie Signs Bill Approving Marijuana For PTSD Treatment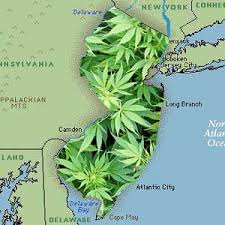 By Derrick Stanley
Hemp News
People in New Jersey can now legally treat their post-traumatic stress disorder with marijuana.
Republican Gov. Chris Christie signed a measure Wednesday allowing people to use marijuana if their PTSD is not treatable conventionally, a move actively sought by combat veterans.
Christie noted in a statement sent with the announcement that federal officials estimate up to 20 percent of veterans returning from combat in Iraq and Afghanistan have been diagnosed with PTSD.
"The mere potential of abuse by some should not deter the state from taking action that may ease the daily struggles of veterans and others who legitimately suffer from PTSD," Christie wrote.
New Jersey is the 18th state to allow PTSD to be treated with medical marijuana.
Medical marijuana in New Jersey is also approved to treat multiple sclerosis, terminal cancer, and muscular dystrophy, Lou Gehrig's disease, inflammatory bowel disease, and any terminal disease with a prognosis of less than one year. It's approved for seizures and glaucoma also if those conditions resist conventional treatment.
Lawmakers praised his decision.
"I am pleased that Gov. Christie agreed with our legislation that finally empowers doctors to treat veterans and other PTSD patients with this indisputably effective medicine," Sen. Joseph Vitale (D-Middlesex), a lead sponsor of the bill.
"Veterans – especially post-9/11 veterans – are the group most affected by PTSD," Assemblyman Vincent Mazzeo (D-Atlantic). "The VA has stated that it wants each veteran to find the medication with the least amount of side effects that allows them the optimum level of independence. For many, medical marijuana is the drug that best fits that criteria and the only one to provide veterans with significant relief from the anxiety associated with PTSD."