New Mexico: Bill Approved To Lower Marijuana Penalties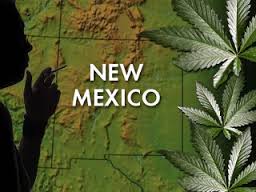 By Derrick Stanley
Hemp News
A bill recently approved by the New Mexico State Senate would replace criminal penalties for possession of small amounts of marijuana with a $50 fine if passed. The Senate voted to replace penalties which could include jail time for simple marijuana possession with a purely monetary penalty.
If the bill passes, possession of a half ounce of marijuana or less would be handled much like a traffic ticket with no court appearances required unless the fine is challenged. The passage of the bill through the Senate was only challenged by eight Republicans and one Democrat who voted against the bill. The proposed bill has now moved to the New Mexico House of Representatives.
Democratic Senator Joseph Cervantes of Las Cruces told the Associated Press the changes would free up resources for courts, prosecutors and defense attorneys to focus on pursuing violent crime cases amid a state budget crisis.