New Mexico, Hawaii: States Pass Bills To Decriminalize Industrial Hemp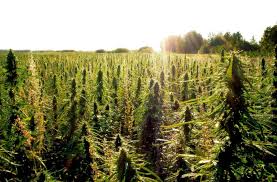 By Derrick Stanley
Hemp News
Both New Mexico and Hawaii overwhelmingly passed bills earlier this month to decriminalize industrial hemp. Passage of the bills into law would set the stage for the people there to nullify federal prohibition of the plant.
Rep. Rick Little (R-Chaparral) introduced New Mexico's House Bill 166 (HB166) on Jan 18.
A coalition of eight Democrat representatives introduced Hawaii's House Bill 773 (HB773) on Jan. 20.
The new legislation will remove industrial hemp from each state's list of controlled substances. Both bills will require no license and will create no state regulatory structure. Industrial hemp would be treated like any other plant, such as corn, in both states. Residents of the states will now be able to start farming industrial hemp should they be willing to risk violating ongoing federal prohibition.
The New Mexico House passed HB166 by a 53-13 vote on Monday, February 18, and Hawaii's House Agricultural Committee passed HB773 by a 7-0 vote on February 8.