Louisiana: New Orleans Softens Marijuana Possession Laws Starting This Week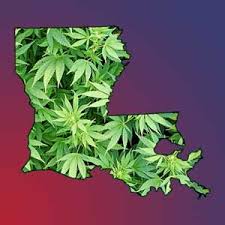 By Derrick Stanley
Hemp News
Simple possession of marijuana in New Orleans will carry fewer consequences for repeat offenders starting Wednesday, June 22. Since 2010 police have been allowed to issue a court summons to someone caught with pot for the first time. That option will now apply to subsequent offenders as well.
NOPD Superintendent Michael Harrison explained Monday to members of the City Council Criminal Justice Committee how his officers will enforce the new standards. The new law applies to anyone over the age of 17 holding less than 2.5 pounds of marijuana. It will be at the discretion of the police officer to determine whether the pot is for personal use or if the suspect intended to distribute it.
The softer rules won't apply if the the suspect is found in drug-free zones, which include schools, parks, and several churches.
The ordinance taking effect Wednesday also establishes a fine structure for possession: $40 for a first offense, $60 for a second, $80 for a third, and $100 for a fourth and beyond.
It wasn't made clear at Monday's committee meeting whether the Louisiana State Police troopers who patrol New Orleans would follow the looser city standards on weed possession or follow state law, which requires an arrest. There was no immediate response to a request for comment from State Police.