Oregon: Marijuana Edibles Market Growing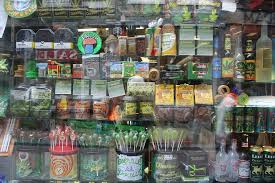 By Derrick Stanley
Hemp News
Following the rollout of edible marijuana products to Oregon's recreational cannabis market on June 2, manufacturers of pot-infused chocolate bars and gummy bears are stepping up their production.
The Oregon Legislative Revenue office expects a 10 to 15 percent increase in collected taxes for June recreational sales as a result.
The trend is expected to continue for the next few months, at least. The estimate is based on preliminary reports from the industry, and trends seen in Washington and Colorado, following their introduction of cannabis-infused products.
"It is a new range of products, a new market, and not necessarily the same market that marijuana leaves have been in for a long time," said Mazen Malik, the senior economist at the Oregon Legislative Revenue Office. "Sales should be toward the higher end (of a 10 to 15 percent boost) in the beginning of the month, and then come down. People want to see how this works."
Oregon recreational pot taxes in 2016 had reached $14.9 million total by May 30, according to the Oregon Department of Revenue. The Legislative Revenue Office anticipates gross tax revenue should average $3.7 million per month.
The number and variety of products has grown since sales were expanded from a medical marijuana-only market. The cannabis-infused products available range from hard candy, ice cream and chocolates to lotions, cooking oil and ointments.
Malik said economists expect the edibles market to continue to increase marijuana sales in Oregon, compared to sales in the "black market" industry of pre-legalization.
"The illegal and illicit market didn't offer too many of these products," Malik said. "In the past, you didn't have candy-infused products being sold by the guy around the corner, with gummy bears in his pocket."