Oregon: State May Declare Emergency Over Sessions Cannabis Comments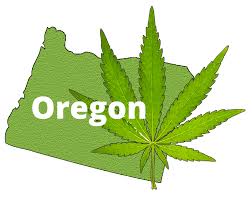 By Derrick Stanley
Hemp News
Oregon is considering declaring an emergency due to the threat of federal law enforcement of marijuana laws in states that have made the substance legal.
Senate Bill 863 passed last week; it would prohibit marijuana retailers from recording, retaining and transferring types of information that are contained on passport, driver license, military identification card or other ID that bears a picture of a person.
Dispensaries typically collect this type of information across the nation, but SB 863 requires marijuana retailers to destroy the type of information covered within 30 days of Governor Kate Brown signing off on the bill.
Section 4 of the bill states that on passage of the bill Oregon would declare an emergency in the face of threats of federal enforcement from Attorney General Jeff Sessions.
Mason Tvert, director of communications at the Marijuana Policy Project, said the intentions of the current administration are unclear, bit it's good to be prepared.
"It is still unclear whether the new administration intends to interfere with laws such as Oregon's, but it certainly does not hurt to adopt such a measure," he said. "In either case, it sends a pretty clear message that lawmakers do not want the federal government messing with their state's marijuana laws or with the citizens who comply with them… understandably, they prefer adults purchase marijuana from these tightly regulated businesses rather than reverting back to a potentially dangerous underground market."
Justin Strekal, political director for NORML, pointed out that consumers of other markets never have to deal with this kind of thing.
"Given Attorney General Jeff Sessions militant prohibitionist background and the false claims he has been making about marijuana recently, the concerns regarding the privacy of cannabis consumers in Oregon is justified," he said. "Nowhere in this nation catalogues the purchase of cigarettes or tobacco, so why should adult-use marijuana be any different?"