Oregon: Teen Facing Federal Drug Charges Over One Gram Of Marijuana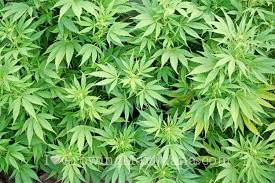 By Derrick Stanley
Hemp News
A teenager in Oregon is facing federal drug charges and up to a year in prison for possession of one gram of marijuana, his lawyer said. Federal authorities have not prosecuted a marijuana case in Oregon since 2011.
Devontre Thomas, 19, is a recent graduate of Chemawa Indian School in Salem with plans to attend college this fall. But first he'll have to appear at the federal courthouse in Portland to fight the charge, the result of an incident in March 2015.
Recreational marijuana use by adults was legalized in 2014 in Oregon, but the substance remains illegal under federal law, where it is classified as a Schedule I drug. Heroin and LSD are considered Schedule I, drugs with no medical value but with an extreme potential for abuse. The Justice Department has officially backed off from interfering with state-level marijuana laws, since the issuance of a memo 1n 2013 by then-Deputy Attorney General James Cole. But the memo states that U.S. attorneys should continue to prosecute cases involving "the distribution of marijuana to minors."
Many are saying that it's a case of the federal government going too far, considering the small amount of pot Thomas was found with, enough for a couple of joints.
"The federal government hasn't prosecuted a marijuana-possession case in Oregon in five years," U.S. Sen. Jeff Merkley (D-Ore.) told the Willamette (Ore.) Week. "Situations like this are best left to be handled by the state."
Thomas's lawyer, public defender Ruben Iniguez, said that the charge comes from an incident in which marijuana was found in another student's backpack and that the student told authorities that Thomas had sold it to him. Billy J. Williams, U.S. attorney for Oregon, said in court documents that Thomas "knowingly and intentionally possessed marijuana."
Federal prosecutors have declined further comment on the case, citing the ongoing investigation.
Thomas faces federal charges probably because he was at the Chemawa Indian School when the alleged possession occurred. Chemawa is a boarding school for Native American students run by the federal Bureau of Indian Education.
Prosecutors expected Thomas to plead guilty to the charge and enter a six-month training program. But he decided to fight the charge and request a jury trial, his attorney announced at a court appearance in July.
Advocates for legalization have been outraged.
"Why continue to try to ruin people's lives?" asked Russ Belville, founder of the Portland chapter of the pro-marijuana group NORML, to KGW. "Make it tough for this kid to get a job, to be able to apply for college scholarships, to get security clearances, to own a home?"
U.S. Rep. Earl Blumenauer of Oregon told KGW that "I don't want kids using marijuana, but to have the heavy hand of the law in a case like this — when there are so many other much more serious issues — I think is a misallocation of resources."
"There's absolutely racial disparity in how these cases are charged," Portland lawyer Amy Margolis told the Willamette Week. "[Thomas] had the bad luck of being where and who he was."