Pennsylvania: Auditor General Supports Legalizing Marijuana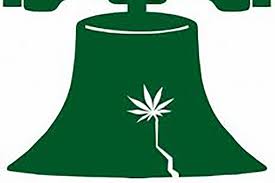 By Derrick Stanley
Hemp News
Pennsylvania Auditor General Eugene DePasquale (D) said Monday he strongly supports legalizing marijuana in the state, and said it is a taxable asset the state needs.
"Cities in Pennsylvania and some towns have started their own decriminalization process," DePasquale pointed out.
He cited states that have legalized marijuana and have been reaping the benefits of legalizing and taxing the plant.
"The regulation and taxation of marijuana train has rumbled out of the station across the United States," DePasquale said. "The question is whether Pennsylvania is going to miss its stop as the train moves its way across the country and allow other states to pick up the business opportunities."
"I'm a hundred percent behind him," Dan Skaggs of Lords Valley told WNEP16. "Looking at the revenue that alone Colorado has generated, we could get Pennsylvania out of bankruptcy."
But State Representative Sid Kavulich, a fellow Democrat, says the state shouldn't be so quick to follow Colorado's lead.
"It's still too early, Colorado certainly," said Kavulich, who represents the 114th District. "Let's wait a few years, see what kind of revenue comes in, what develops over a few years with the general legalization."