Arizona: VA Hospital Blocks Presentation On Cannabis, PTSD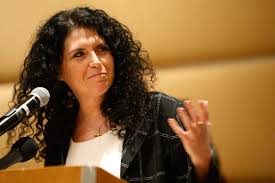 By Derrick Stanley
Hemp News
The Veterans Affairs hospital in Phoenix blocked a doctor from giving a lecture about marijuana's effect in veterans with post traumatic stress disorder, although her study is approved by the Drug Enforcement Administration.
Dr. Sue Sisley is conducting a study on PTSD and medical marijuana that is funded by a Colorado research grant. The Phoenix VA Medical Center denied Sisley the opportunity to give a presentation there, despite having her work approved by the DEA.
"The notion that the Phoenix VA hospital refuses to allow that information to be shared with their medical staff is really shameful," Sisley told KTAR-FM.
Medical marijuana is legal in Arizona, but possession of pot is still a federal crime. Dr. Samuel Aguayo, associate chief of staff for research at the Phoenix hospital, said the VA center isn't allowed to promote or recruit veterans for marijuana research.
"VA medical staff are not authorized to make a decision on whether marijuana and marijuana research is appropriate for veterans," he explained.
Sisley argued that the VA has a duty to support research that could uncover new treatment for veterans with PTSD.
"If they refuse to do that, I think that is negligent and it's an abomination," she said.
Congress passed legislation recently that would allow VA doctors to discuss medical marijuana with veterans. Aguayo said the center might reconsider Sisley's lecture if that bill is signed into law.
"We will examine what the law allows and doesn't allow," he said. "It may have an impact on our decision to permit this activity here at the Phoenix VA or not."