Montreal: 'Prince Of Pot' Arrested When Police Raid Cannabis Culture Stores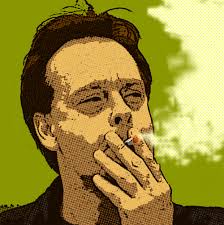 By Derrick Stanley
Hemp News
A day after opening, some Cannabis Culture stores selling recreational marijuana were raided last Friday, resulting in the arrest of owner Marc Emery. The British Columbia-based self-described 'Prince of Pot' was expanding his chain of of dispensaries, despite the fact that pot is still illegal.
The Mount-Royal store had sold out its stock, leaving only cash for the authorities to find.
"It's despicable and it's an injustice, but we will win," Emery said while being escorted to a police cruiser. "This arrest is wrong and prohibition is wrong. The prime minister is a disgrace and so is the mayor," he said.
Hundreds of clients had showed up at the Mount-Royal location to make their first weed purchases.
Police say that they have made 10 total arrests so far, none of which were clients. They also seized 40 pounds of cannabis at other Cannabis Culture locations.